Elixir Valentine Gift Guide For 2021
Elixir's Valentine Gift Guide
Come in together as a couple, or give as a gift to your loved one or to yourself.  You can reserve an appointment on or around Valentine's Day or purchase a gift card to be enjoyed at a convenient time of their choosing. Either way, an experience at Elixir Mind Body Massage will be remembered fondly for years to come.  You can always check our monthly specials for seasonal offers throughout the year, too!
We also have many options for celebrating a spa day at home for those not yet able or ready to come in for a service.  Elixir had always curated the kind of products that complimented our services and supported your healthy lifestyle. We knew certain things were important to our guests and they trusted Elixir to provide effective, natural, and organic lines, from local or American companies that were never tested on animals.  Elixir Mind Body Botanicals is Elixir's private label line of natural bath and body products. We use potent essential oils, minerals, and broad-spectrum topical CBD in products designed to extend our guests' wellness experience beyond our doors and into their homes.  We believe that small daily acts of self-care can be quite powerful in fulfilling your desire to live a healthy lifestyle.

Uniquely Elixir Services
Chakra Massage – Seasonal
Celebrate the season of love in a meaningful way with this deeply balancing service. Thoughtfully designed to cater to health in relationships with others and yourself. Your Therapist will focus on your Third Eye, Heart, and Sacral Chakras while performing intensely relaxing massage techniques and a balancing Chakra Reflexology foot treatment.  Your senses will be delighted with special essential oil blends to activate and restore each targeted Chakra – a critical energy center for thriving relationships. SO UNIQUE!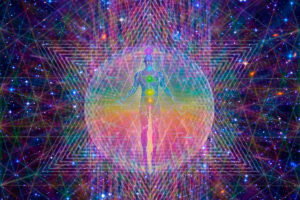 The combination of massage, steam, dried lavender flowers, and the lavender essential oil is both restful and healing. We begin with a 60-minute aromatherapy massage. While your body steams, a lavender-infused facial towel encourages you to breathe deeply while your face and scalp are massaged. This treatment helps with insomnia, stress, or anxiety. VERY RELAXING!

Harness the incredible healing powers of essential oils in this amazing treatment! Specific oils chosen for their ability to reduce stress and inflammation, detoxify and equalize the body are applied in conjunction with specialized massage techniques designed to heal and harmonize. SMELLS AMAZING!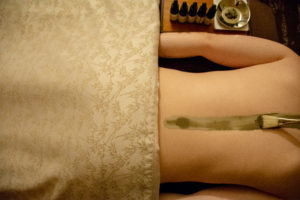 This ninety-minute facial treatment will leave you luminous and lifted. We begin with a comprehensive cleansing and an organic fruit enzyme peel for natural, gentle exfoliation. The Elixir esthetician will then perform a specialized soothing lymphatic drainage massage to stimulate blood flow and oxygenation.  This is followed by a gentle non-surgical face-lift using micro-current to restore skin elasticity and re-sculpt the facial muscle structure.  To finish, your skin is treated to a nourishing lifting and firming mask and super-hydrating eye treatment. Your glowing complexion will light up the night with this smart aging treatment. LOOK AND FEEL FABULOUS!
All skin types

Spa Packages
Deeply relaxing and great for whole-body health. Combining two amazing treatments does great things for both the body and the mind. Choose from five options.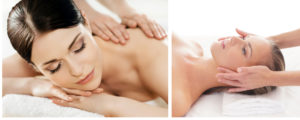 Massage, Sauna, and Facial Packages
Combining three wellness treatments provides significant benefits for both physical and mental health.  This is self-care at its finest and these packages make a perfect gift for a birthday, anniversary, or just because. Choose from four options, something for everyone.

Create a Spa Experience at Home
Elixir has numerous blog articles to help you live a healthy lifestyle every day.  Here are some blogs to help you create that spa experience at home.
How To Give A Great Foot Massage
Foot massage is a simple and accessible home treatment for tired or aching feet. It can help you relax and de-stress, supporting your overall sense of well-being. It is something you can easily do for yourself or for someone else.
Step-By-Step Tutorial for Giving a Home Facial
Here is a simple step-by-step tutorial for doing an at-home facial. All you need are a handful of products, which you may already own, or can order for home delivery or curbside pick-up from Elixir online!
Gifts For $25 or Less – Winter Holiday Edition
Here is a gift guide to help find the perfect token of appreciation for your loved ones and the people that help make your life better every day!  We have wellness products that are perfect for gift-giving all year long – all for $25 or less!
If you still need some help deciding on that perfect gift please give our helpful concierge team a call at 303-571-4455
and they will be happy to consult with you to find just what you need.