Embrace Serenity: Managing Stress with a Spa Lifestyle
In this fast-paced modern world, stress has become an unwelcome companion for many. As we juggle multiple responsibilities, it's essential to find a balance that promotes relaxation and recovery. At Elixir Mind Body Massage, we believe that a spa lifestyle can be the ultimate elixir to soothe your weary soul and melt away stress. In this blog post, we'll explore the art of managing stress through our carefully curated products and services to use in the spa or at home, all available at www.elixirinlodo.com.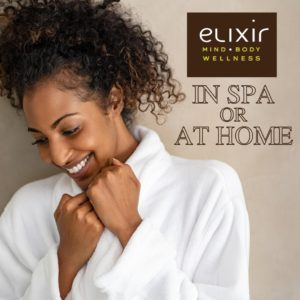 The Power of a Tranquil Environment
At Elixir, we understand the significance of creating a safe, calming atmosphere that instantly transports you to a world of tranquility. Our spa's soothing ambiance, with gentle lighting, aromatic scents, and soft background music, provides a haven away from the chaotic outside world. A peaceful environment can work wonders in reducing stress and allowing you to immerse yourself fully in the present moment.  Relaxation rituals are part of every Elixir experience.  These include enjoying a hot or cold neck wrap while waiting for your appointment to begin, lemon water to refresh you, warm back mats, and hot towels wrapped around your feet to help you relax quickly and deeply.
Therapeutic Massages
One of our flagship offerings at Elixir is our range of therapeutic massages. Trained and experienced massage therapists utilize techniques like Swedish, deep tissue, prenatal, hot stone, and many more unique specialty massages to release tension and pain and induce a state of deep relaxation. Whether you carry stress and pain in your neck, shoulders, or lower back, our tailored massages can work wonders in easing muscle knots and promoting overall well-being.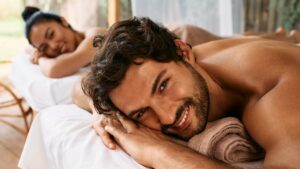 Aromatherapy
Our commitment to natural treatments extends to aromatherapy. The use of essential oils, carefully chosen for their relaxing properties, can greatly enhance your spa experience. Elixir offers a variety of aromatherapy options in the treatment room and essential oils in Elixir's boutique. Embrace the therapeutic scents and let them uplift your mood while reducing stress.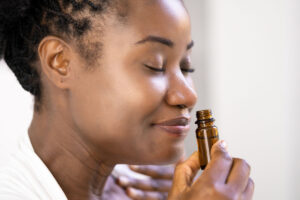 Skincare and Spa Rituals
Indulging in self-care is an integral part of the spa lifestyle. Our range of skincare products and spa rituals encourages you to nurture your skin and pamper yourself regularly. From organic facial treatments to nourishing body scrubs, we provide a holistic approach to self-renewal and stress management.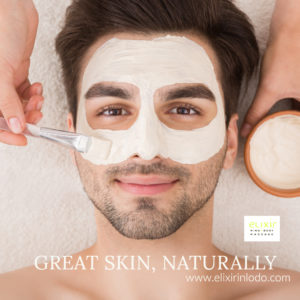 Meditation and Mindfulness
Beyond physical relaxation, Elixir also believes in promoting mental well-being. Our spa lifestyle includes an infrared sauna with chromotherapy that has proven mental health and stress and pain-relieving benefits. Many enjoy meditating in this warm space with tranquil music and lighting. These practices help center your thoughts, alleviate anxiety, and teach you valuable techniques to carry into your everyday life.

Hydrotherapy
Hydrotherapy can work wonders for both physical and mental stress relief. Our hydrotherapy options include Elixir Mind Body Botanicals aromatherapy mineral soaking salts and herbal bath oils, designed to soothe sore muscles and promote deep relaxation. Carve out some time for yourself and slip into warm water coupled with these aromatic and effective bath enhancers for an excellent remedy for stress.

Personalized Wellness Plans
At Elixir Mind Body Massage, we understand that everyone's stress management journey is unique. That's why we offer personalized wellness options, designed in collaboration with our experts, to address your specific needs. Whether it's a monthly massage routine, a series of facial services, or a combination of services, we strive to help you curate a spa lifestyle that best suits you.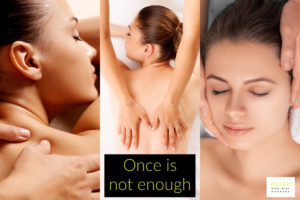 Incorporating a spa lifestyle into your routine is more than a luxury; it's an investment in your overall well-being and stress management. At Elixir Mind Body Massage, our range of products and services aims to create a holistic experience, catering to your mind, body, and soul. Rediscover serenity and find solace in our tranquil oasis, where stress melts away, leaving you rejuvenated and ready to face the world with renewed vigor.
Visit www.elixirinlodo.com or call 303-571-4455 to embark on your journey toward managing stress with our exceptional spa lifestyle offerings.