What are the benefits of getting a professional facial?
There are several benefits to getting regular facials from an Elixir professional esthetician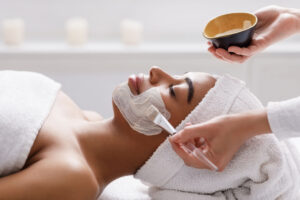 Improved skin appearance
A facial can help improve the overall appearance of your skin by cleansing, exfoliating, and nourishing it. It can also help to unclog pores, remove blackheads, and reduce the appearance of acne, fine lines, and other imperfections.  Cryo Facials even help increase collagen production and tighten and lift loose skin.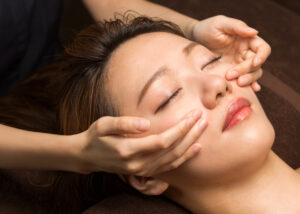 Relaxation
Facials can be a relaxing and enjoyable experience, helping you to de-stress and feel pampered. Many guests feel deep relaxation and even fall asleep during a facial. This type of calming rest helps anxiety and stress to melt away. Facials will ease the mind, release tight facial and scalp muscles, and slow one's breathing.

Customized treatment
Elixir's professional estheticians can assess your skin with OBSERV skin analysis technology and customize a treatment plan that is tailored to your specific skin concerns and needs.  Elixir has a wide range of aesthetic services for all skin types and concerns.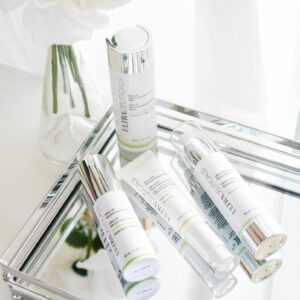 Professional products and treatments
Aesthetic professionals have access to a wide range of professional-grade skin care products and treatments that are more potent and effective than over-the-counter drug store products or at-home treatments.  All products used in service or carried in Elixir's Boutique have gone through a thorough vetting process to be sure the efficacy and price points are a fit for our guests and their needs before they are added to our menu or boutique.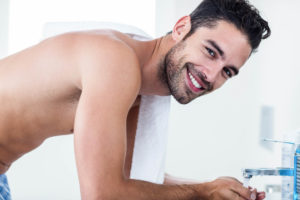 Expert advice
Aesthetic professionals can provide you with expert advice on how to care for your skin, including recommendations on the best products and habits to adopt for maintaining healthy skin at home in between facials.
It's important to note that everyone's skin is different, and the frequency and type of facials that are most suitable for you may vary. It's a good idea to consult with a professional Elixir esthetician to determine the best course of treatment for your individual needs.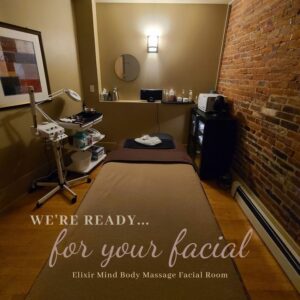 To book your facial just give our friendly concierge team a call today at 303-571-4455 or use Elixir's online appointment platform 24/7 at any time at your convenience.