A letter from your Elixir Esthetician
As Elixir resumes operations for facial services, it is important to address the ways in which your experience will look different. The health and safety of our clients and our employees have always been of the utmost importance, and we will continue to take extra precautions to maintain our highest safety practices.  I know this information can be redundant as we all navigate our "new normal," but it is a top priority to keep communication open and transparent to ensure the level of trust necessary to continue building and strengthening our relationships in this environment.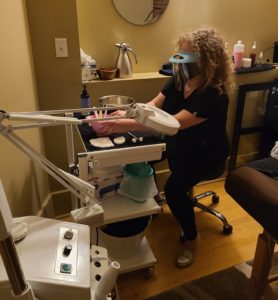 Having been in the industry for over 15 years, I will admit that some of these changes will be an adjustment for me as well. We can still accomplish your skincare goals! I know we are all experiencing changes in our skin, especially as a result of wearing masks, and I have an arsenal of treatments to address these changes.  I am looking forward to welcoming you back on my table!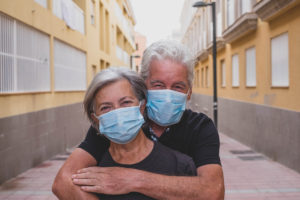 My most helpful tip at the moment regarding mask-wearing is to be sure to cleanse your skin thoroughly at the end of the day. The ARCONA Glo & Go Duo is a wonderful option for all skin types. ARCONA's White Tea Purifying Cleanser is an antioxidant-rich facial cleanser that purifies as it tones, leaving skin clarified and refreshed. It calms, soothes, and nourishes the skin with antioxidant-rich White and Green Teas and helps maintain the skin's natural pH balance with soothing Yucca, Vitamin E, and Aloe Extracts. ARCONA's Cranberry Toner cleanses, tones and hydrates, infusing skin with protective antioxidants to leave it glowing and refreshed. Removes dirt, oil, and make-up. It helps protect and clarify skin with Cranberry Extract, containing vitamins, phytonutrients, and essential fatty acids and assists in neutralizing free radicals with Grape Seed Extract.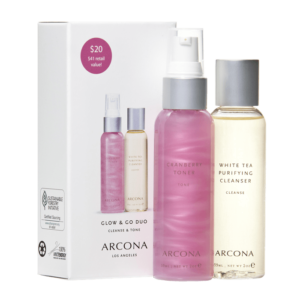 While sunscreen is always a necessity, try foregoing makeup at this time to help reduce the risk of breakouts in the mask area.  
 I have also been loving using Cranberry Toner Pads throughout the day when I feel like I need to refresh my skin between mask-wearing outings. They are simply packaged and easy to throw in your bag or your car for on the go cleanliness.  
For those of you who are still not ready to come back into the studio, I completely understand.  I am offering complimentary 20-minute consultations to address your concerns and suggest products for your own at-home spa facial. We offer curbside pick up or we can ship items directly to you. 
I know we are all feeling the effects of our transitioning world, and some of our decisions can feel more daunting than others, but I hope you will trust Elixir to provide a safe place for you to find some peace and relaxation in the chaos.  
Stay safe and healthy, 
Alyson 
Elixir Lead Esthetician
If you still have questions or concerns we are happy to address these for you.  Please read our blog post "How Elixir Is Working To Keep You Safe And Healthy" or you may call us at 303-571-4455 or email info@elixirinlodo.com.