15 Products To Create a Spa Sanctuary in Your Own Home
Have you ever wanted to turn your home into your own personal spa? It sounds like a crazy question, but you can do it. Millions of health-conscious consumers build up an arsenal of self-care products, learn how to use them, and turn their own homes into centers of rejuvenating, healthful living.
How to get started? Here are 15 suggestions to get those neurons stimulated:
1. Essential Oils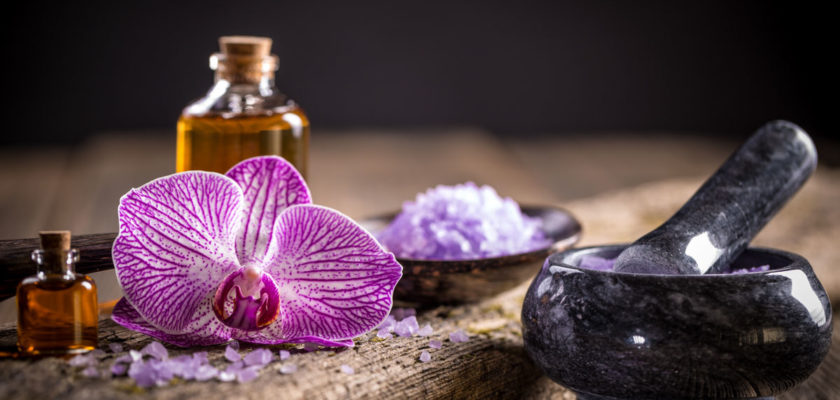 Who doesn't love essential oils? No one, that's who. Choose from your favorites, including lavender and other popular single notes or blends for rejuvenating aromas that take the edge off of a busy or stressful day.  Essential oils can be used in a bath, a diffuser, or add to your favorite body oil.
2. Antioxidant Masks
When you want the very best for your skin, an antioxidant mask can get the job done. Not only do these unique products supply your delicate facial skin with essential vitamins, but they also work to protect your face from pollution and sun damage.

3. Sugar Scrub
Cleanse your skin the natural way with a sugar scrub that not only gives you a healthful glow but delivers a powerful dose of rejuvenation to tired, dry skin.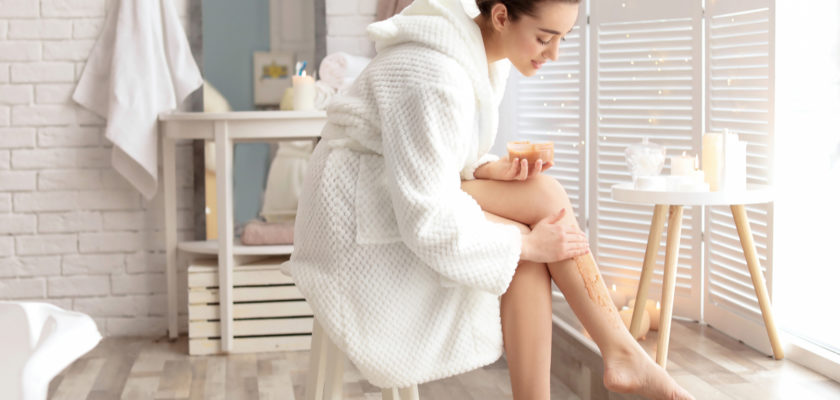 4. Massage & Body Oils
There's nothing like using high-quality, aromatic oils for massages, body rubs, and after-bath moisturizing routines.

5. Warm/Cold Eye Masks
If you like the idea of losing the puffiness and redness around your eyes, these masks can work wonders. Plus, your entire face will feel better after a heating/cooling session.

6. Posture Seats
Help your back out when you're working from home (or binging the latest crime documentary) with an ergonomically designed posture seat. These seats are ideal for helping you achieve a balanced posture while seated for both long and short periods of time.

7. Trigger-Point Massager
You need no license to use the hook-shaped, trigger-point massage tool that helps you reach any point on your entire body with ease.

8. Pain Relief Balm
Topical balms can be one of the smartest, safest ways to get drug-free pain relief for headaches, backaches, and other muscular and body bummers.

9. Lip Balm
Why not use a "smart" lip balm that protects and heals your lips in addition to making them feel smooth and naturally moist?

10. Soaking Salts
Create your own hot mineral bath at home to help banish stress and aches with aromatherapy soaking salts.

11. Mud Mask
Mud masks are a great way to deliver powerful healing and gentle exfoliation to your facial skin.

12. CBD Bath Bomb
Drop a CBD bath bomb into your next warm bath to combine the luxury of a moisturizing soak with the healing strength of CBD.

13. CBD Body Cream
Soothe aches and pain topically and naturally with CBD body cream.

14. Body Brush
Use a high-quality body brush to stimulate circulation and exfoliate the skin naturally and gently. Stimulate your lymph system for whole-body health.

15. Gift Card
Want to give a gift that is guaranteed to please? Opt for an Elixir Mind Body Massage gift card and the recipient can choose from their favorite spa products and services.
---
Start To Create Your Personal Spa Today
At Elixir Mind Body Boutique, we have the products you need to build your amazing home spa. If you have any questions about how to bring the luxury, health, and relaxation of a top-tier spa to your home, give us a call at (303) 571-4455, or stop by our Denver-based studio to learn more!
For an in-person pampering that can make a "nothing" day suddenly seem special, explore our services and make an appointment online. At Elixir Mind Body Massage in Denver, we offer an array of unique, super-soothing services like infrared sauna treatments, chakra massages, and a variety of facials to round out your relaxation regimen.