COVID 19: How Elixir Is Working To Keep You Healthy
Health and wellness have always been our focus at Elixir.  With the COVID-19 pandemic, we are staying up to date with reliable information from the WHO and CDC, and local authorities including DORA and the Colorado Department of Health.  We are taking additional steps beyond our normal hygiene and cleaning practices to ensure that both our guests and employees stay healthy including passing an on-site audit to become 5 Star Certified by the city and county of Denver.  We also understand that even if someone doesn't get sick from the virus they may still be suffering from stress or anxiety about the Coronavirus.
You may have questions about everything from how we are sanitizing our environment to sickness policies to ways Elixir can help strengthen your immune system and reduce your anxiety.  Here are the details of Elixir's current COVID protocols and service recommendations for your review.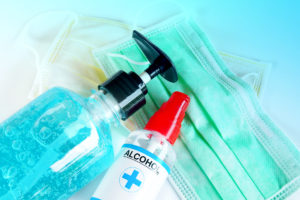 Guest Protocols
All unvaccinated guests are required to wear face masks at all times while in Elixir.  If you can show proof of vaccination you do not need to be masked while in the Elixir studio.
If you do not have a mask Elixir will sell you a disposable mask (as supplies are available).  We recommend that you not wear a neck gator or bandana as a face covering during your service as it covers the neck and therapists are not allowed to touch your PPE.  We suggest wearing masks with ear loops instead.
We will be maintaining physical distancing guidelines of 6 feet when not in service.
We will ask each guest to wash their hands prior to their service.
Services are by appointment only.
We will be verifying the current phone, and email of each guest in order to be able to reach you in case there is a need for contact tracing.
Staff Protocols
All service providers have been provided with masks and are required to wear them while in service.
Estheticians will wear both a face mask and face shield during facial services with unvaccinated guests.
We maintain physical distancing guidelines of 6 feet when not in service.
All team members are trained in sanitizing protocols and hygiene procedures.

Sickness Policies
Sickness policies will continue to be strictly enforced for both guests and Elixir team members. We will reschedule services at no charge for individuals that are ill.  If a guest comes into Elixir with a cough or appears ill or has a temperature reading of 100 degrees or more we will not perform their scheduled service in order to protect our team members and other guests and will reschedule for a time when the guest is healthy.
Read our blog post When Should I Reschedule My Appointment?
Sanitizing
The entire Elixir team has been instructed on all the precautions for personal and facility hygiene and sanitation procedures recommended by the CDC, the WHO, and our local government agencies to mitigate the spread of viruses and the flu.  We use only FDA-approved sanitizer for killing the COVID-19 virus.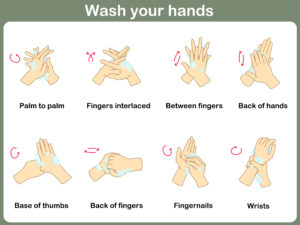 Face cradles and tables, door handles, light switches, jewelry bowls, and equipment are sanitized before and between each guest.
Each treatment room is equipped with a HEPA air purifier.
Outdoor air intake runs continuously to bring fresh air into the facility.
All linens are washed in hot water and replaced between each guest.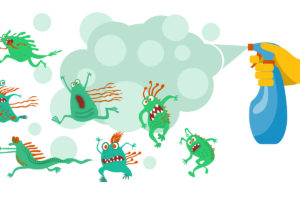 All surfaces used or touched often are sanitized regularly with EPA-approved disinfectants.  This includes door handles, light switches, computer keyboards, mice, phones, counters, tables, sinks, etc.  These items will be cleaned multiple times throughout the day.
Hand sanitizers have been made available in the lobby, bathrooms, and treatment rooms.
UVC lights are used on a rotating basis in each room and between sauna sessions.
Plastic table covers, vinyl pillowcases, covered laundry baskets, and covered trashcans have been put in place to use to maintain elevated hygienic practices.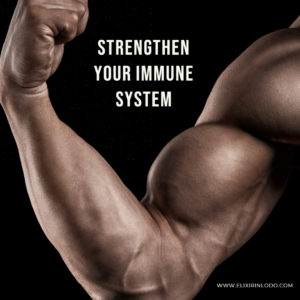 Immune Boosting Products and Services
Elixir Mind Body Botanicals Support Line. Warm and spicy this blend is an enjoyable way to improve immunity and sustain your health with natural and holistic spa rituals.
Infrared Sauna Wellness Programs. The heat generated by an infrared sauna increases your heart rate and, in turn, increases the body's production of white blood cells. These cells act as your immune system's first line of defense when infection strikes.
Products and Services to Relieve Stress
Elixir Mind Body Botanicals Tranquility Line. Let the day's pressure and anxiety slip away.  Feel your tense muscles relax and release. Allow your mind to become quiet and present. Unwind, rest, and be tranquil.
Elixir Essential Balance Massage.  Designed specifically to address stress, grief, anxiety, and insomnia. Essential oils chosen for their ability to reduce stress and inflammation, detoxify and equalize the body are applied in conjunction with specialized massage techniques designed to heal and harmonize.
If you still have questions or concerns we are happy to address these for you.  You may call us at 303-571-4455 or email info@elixirinlodo.com.