Valentine's Day is right around the corner. At Elixir Mind Body Massage we have put together some very special services perfect for this holiday celebrating love. Come in together as a couple, give as a gift to your loved one or to yourself.  You can reserve an appointment on or around Valentine's Day or purchase a gift card to be enjoyed at a convenient time of their choosing.  Either way, an experience at Elixir Mind Body Massage will be remembered fondly for years to come.
---
CHAKRA PACKAGE AVAILABLE DURING FEBRUARY ONLY
Chakra Couple's Massage "Therapy"
CELEBRATE YOUR MIND, BODY AND CHAKRA CONNECTION
Celebrate the season of love in a meaningful way with this deeply balancing service. Thoughtfully designed to cater to health in relationships, your Therapist will focus on your Third Eye, Heart and Sacral Chakras while performing intensely relaxing massage techniques. Your senses will be delighted with special essential oil blends to activate and restore each targeted chakra- critical energy centers for thriving relationships.
Enjoy this service with your sweetie, or celebrate yourself and make it a private service. Either way, we're sure you'll be feeling the love when you're through!
60 minutes: $220 for couples or $110 for single
This service is available during the month of February only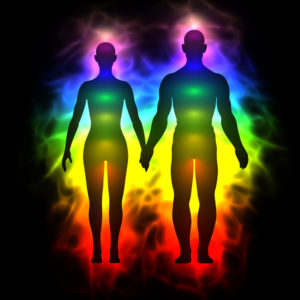 ---
DIVINE SPINE & BODY ELIXIR
Harness the incredible healing powers of essential oils in this amazing treatment! Specific oils chosen for their ability to reduce stress and inflammation, detoxify and equalize the body are applied in conjunction with specialized massage techniques designed to heal and harmonize. An Elixir Organic Mineral Mud Mask is applied along the spine as a derivative, to increase the benefits and absorption of the oils into the body's delivery systems and to deposit vital minerals that affect the whole body and promote wellness. Prepare to feel renewed, balanced and euphoric following this uniquely Elixir service!
60 minutes; $100 (add 30 minutes of additional massage for $50 or add a 30 minute Steam Finale for $65 for an EXTRA-ordinary experience)
---
A MINI RETREAT FOR TWO
Experience a luxurious aromatherapy massage for two performed by two different therapists in our Couple's Suite. If you're looking to get away for a special occasion or intimate rendezvous, this massage is for you! Great for couples, siblings, a girlfriend getaway or mothers and daughters, too!
*We are happy to accommodate our pregnant guests in their second or third trimester for a Prenatal couples massage for just an additional $10.  Be sure to mention at booking.
60 minutes: $190
90 minutes: $270
---
SUITE ROMANCE
Take time for two in our Couple's Suite. You'll both be treated to a personalized 60 minute Elixir Massage, featuring your individual selections of our soothing Aromatherapy Enhancement, Face and Scalp Massage – the height of relaxation – plus a Hot Stone Enhancement will melt you into heavenly relief. A paradise for two!
1 hour & 45 minutes: $360
---
The LoDo Socialite Instant Lift
GET READY FOR YOUR CLOSE UP
Put your best face forward forward for a special day, or any day. You'll experience immediate lift and tightening in this dreamily aromatic treatment. ARCONA's organic enzyme peel is paired with a firming and toning mask, for a dynamic duo that will save your day. You'll also get the benefit of a tightening serum, peptide eye treatment, and illuminating liquid crystals for an unforgettable glow. Bring on the red carpet!
All skin types
1 hour: $125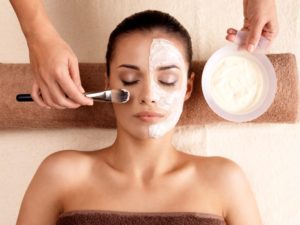 ---
BECAUSE YOUR FACE DESERVES TO BE TREAT AS WELL AS YOUR CAR
Because you only have one face in your life, and it deserves to be treated at least as well as your car. Designed especially for the challenges of men's skin, this effective treatment will cleanse, tone and purify with organic products to keep you looking your best. Don't worry- we haven't forgotten facial hair. Beard oil to soften and help with ingrown hairs is the finishing touch on this relaxing treatment.
All skin types
30 minutes: $55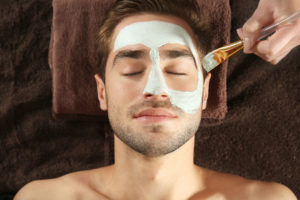 ---
Elixir is a welcoming place for all and celebrates GLBTQ couples.