As many of you may already know, Elixir introduced Cryoskin services to its offerings about a year ago. Cryoskin is a technology out of Paris that is used to eliminate subcutaneous fat pockets from the body and tone and tighten skin. We've already seen huge success with it, as it's non-invasive, feels like a spa treatment, requires zero downtime, and provides incredible results at just a fraction of the cost of alternative surgeries and procedures. And best of all, it's totally natural. The technology uses cold therapy to crystalize, disperse and ultimately flush unwanted fat cells, as well as to fire up the body's own collagen production systems throughout the layers of the dermis to tighten and tone the skin.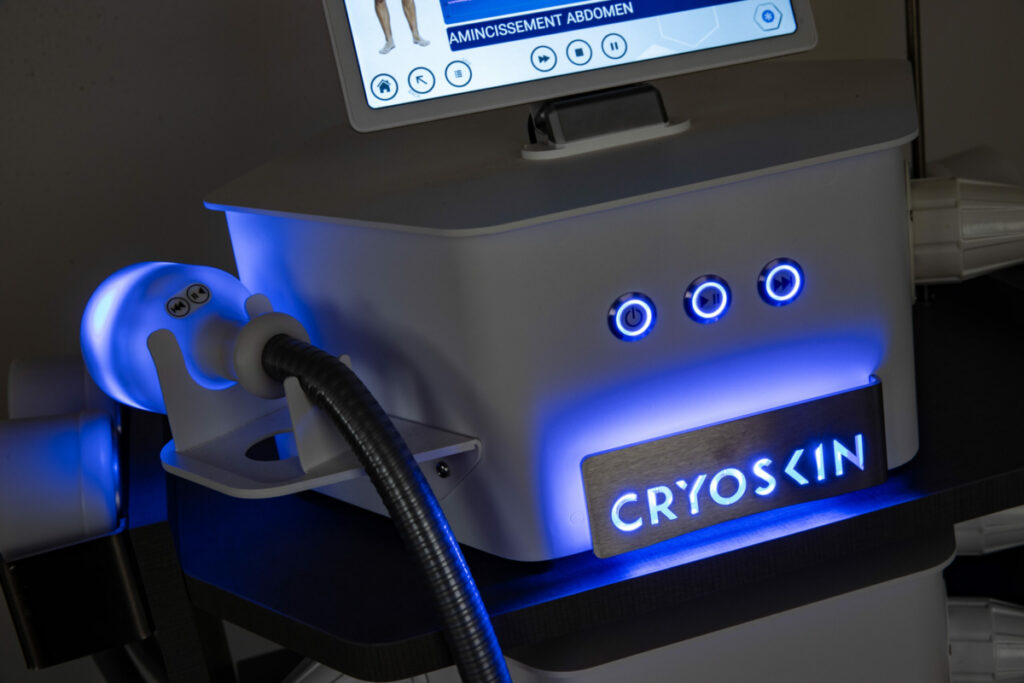 I'd had some Cryoskin sessions on my abdomen after I'd gained some weight during quarantine, as so many of us did! And I saw some incredible results after a handful of sessions. But until yesterday, I'd only seen the facial results of others. I finally got my first Cryofacial and holy cow! It blew me away. 
As I'm turning 40 soon, I've begun to notice changes in my skin over the last few years that I haven't been thrilled with. My under eyes seemed to be permanently puffy and losing elasticity (probably a result of both time and some filler I had injected there years ago which stretched my skin). I noted my skin texture changing to an orange peel-like surface, which my makeup would settle into by the end of the day and caused a really aging effect. Additionally, I noticed my marionette lines becoming more pronounced due to the laxity in my cheeks increasing over time. My skin is also sensitive and rosacea-prone, so I've been cautious about what I use on it over the years. None of this was thrilling to me, as you can imagine. 
So I was very excited to receive the Cryofacial and see if it could help my skin issues. The service was lovely to receive and had all the elements of a classic facial (save extractions), as well as the Cryoskin treatment. My esthetician, Celeste, followed each stroke of the Cryoskin head with her hand, warming my skin where she had just passed over, so the cold was never uncomfortable. And she finished the service with our Arcona skin care products, which are fantastically nourishing. The Cryo machine has a special head for facials which allows the esthetician to get close up to the eye area, and treat other problem areas effectively and specifically.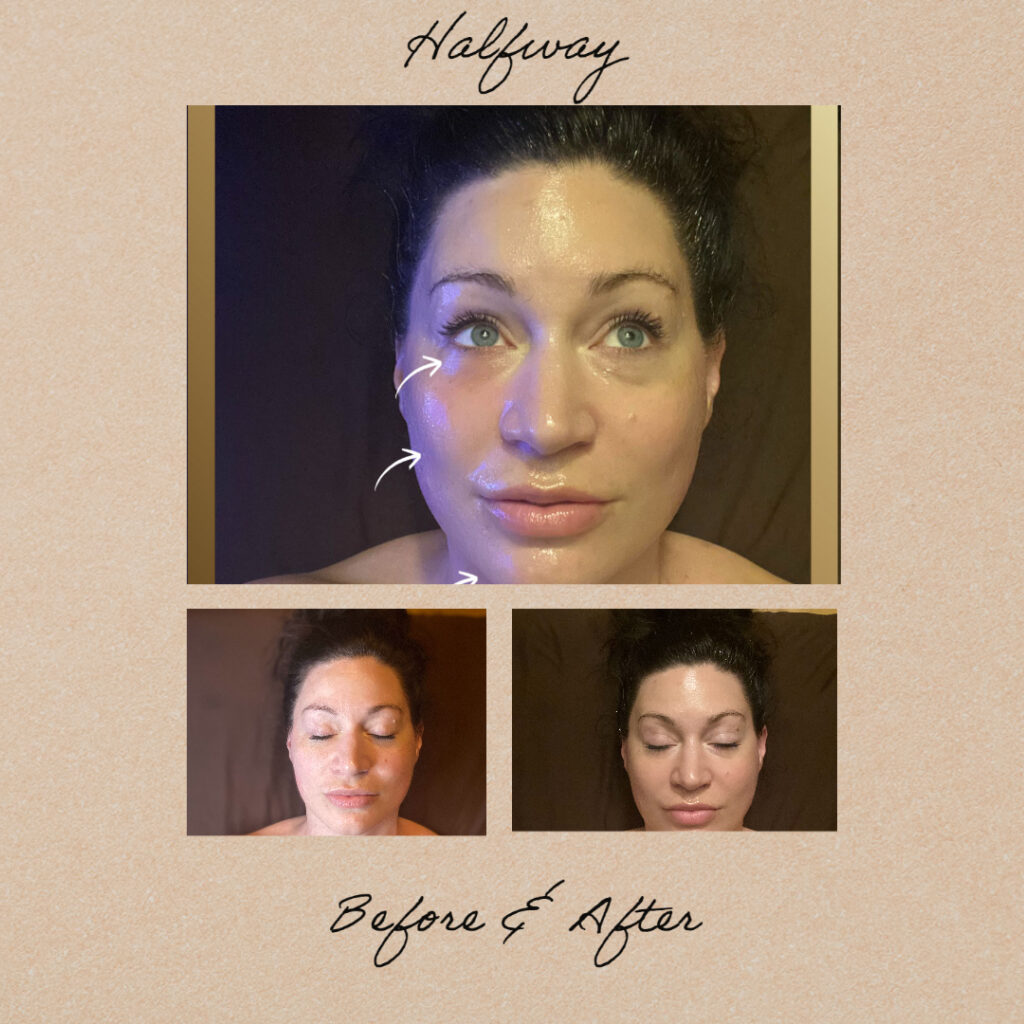 And the results! When I tell you this took years off, it's an understatement. You can see my side-by-side before and after photos here, as well as a photo we took halfway through with one under-eye area treated and the other not. My skin was positively glowing afterward. I noticed a major improvement in my skin texture, and my makeup went on beautifully this morning because of the smoothness that was achieved. I noticed a huge reduction in the look of my marionette lines, and my under-eye bags virtually transformed before our eyes during the service. Besides all of that, I was shocked this morning to discover that a smile line that's been the result of a dimple in the cheek for at least a decade had reduced to ⅓ of its former size. And my rosacea was so calm you couldn't even see it by the time we were done. All this after only ONE treatment. You can believe I'll be getting Cryofacials regularly moving forward, as this service is better than ANY aesthetic treatments I've ever done before. 
For optimal and long-lasting results, we'll always recommend doing a series initially with some maintenance sessions every so often to keep up your results. But if you have an event, vacation, or special occasion you want to look your best for – a Cryofacial beforehand will give you a gorgeous refresh. Book your consultation here, we can't wait to see your results!